today kids.. im gona see what furthermore the iTalk Whoa! can do.. well.. definitely apart from their all new online interface that goes with combination of Skype, Facebook, Twitter, Gmail and bla bla bla.. it's also the BEST.. lemme mention that again.. the best outstation calls to your friends, your family and god know what else u wana do it for, prank calls maybe.. because it's so easy-peasy to call overseas! haha we can start a whole new gotcha call overseas and talk to them in Malay or talk to them in indian slang and see what's their
response is.. hahaha! =P

here i'm gona show you one of our premier mobile company aka you know la.. if you're using their mobile..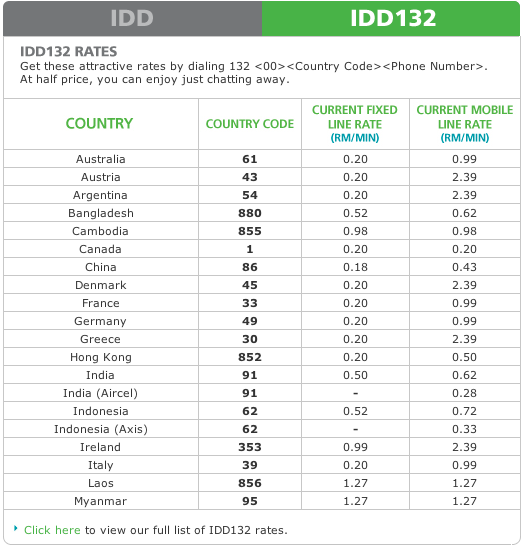 comparing to iTalk Whoa! rates..



and these is iTalk Whoa! rates..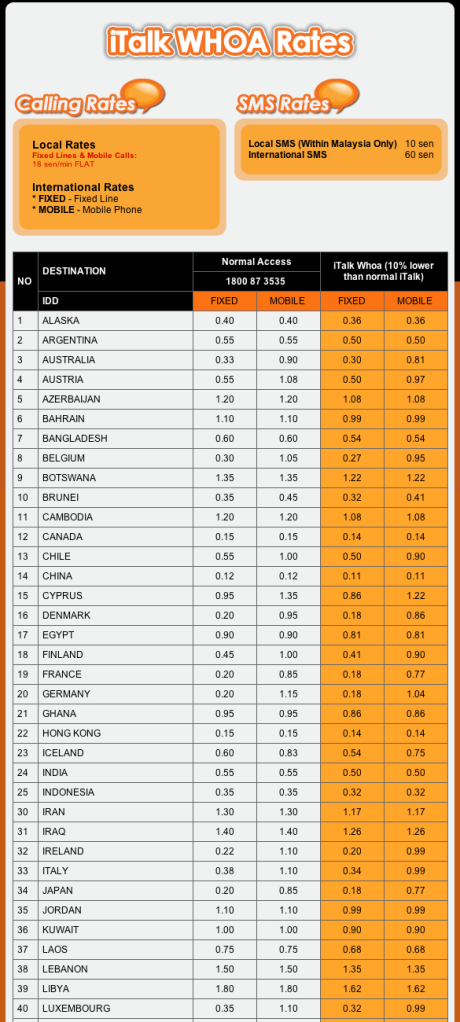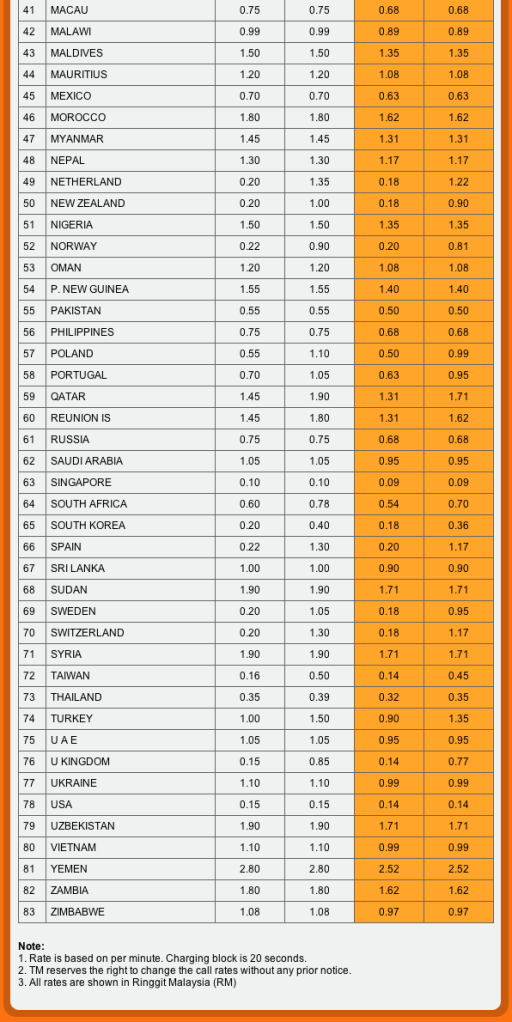 enough said..
Period
alright.. sms rates probably wouldn't attract you that much because it's actually a lil more expensive to international sms and even locally wouldnt be that cheap.. but why sms when u can call? haha =)
come on.. 0.09 cent to Singapore's mobile and land? it's even cheaper to make calls to your Malaysia mates! and 0.14 cents to Hong Kong's Mobile number? go get a girlfriend in Hong Kong la! hahaha! goodness gracious! it's cheaper than land lines here sometimes! hahaha ok being exaggerating but nevertheless it's superbly cheap!
oh one more tipper to the iTalk Whoa! customers.. it's 10% lesser than normal iTalk customers!
so so.. come.. just dun use ur mobile phone nor your land line to make calls ever again already alright?